The calcium-rich, limestone-embedded land of the Bluegrass region is quintessentially Kentucky and indeed our greatest resource. Bluegrass Land Conservancy is committed to protecting this land from development to ensure the preservation of natural habitats, economic and agricultural viability, quality of life for Kentuckians, and scenic spaces.
Why a Conservation Easement?
As a non-profit land trust, we work with landowners to protect their land through conservation easements.
A Conservation Easement...
CONSERVATION EASEMENTS ARE UNIQUE TO INDIVIDUAL PROPERTIES AND LANDOWNERS. TO BEGIN YOUR CONFIDENTIAL CONVERSATION ABOUT PROTECTING YOUR LAND, CONTACT ASHLEY GREATHOUSE AT AGREATHOUSE@BLUEGRASSCONSERVANCY.ORG OR 859-255-4552.
Bluegrass Land Conservancy is the most accomplished, regional, non-profit farmland conservation organization in Kentucky. We couldn't do this work without you, and we welcome all inquiries. 
We work in 26 counties of the inner and outer Bluegrass region, where we focus on protecting agricultural land, natural habitats, and scenic open space – land that contributes to Kentucky's economy and prestige, our natural shared space, and our cultural identity.
Learn more about the lands we have protected
Land Conservation Focus Areas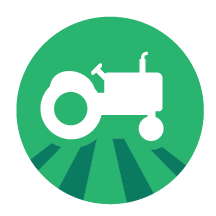 Protecting prime soils and soils of statewide importance is fundamental to our community's resiliency
Conserving land helps provide communities with access to safe drinking water
Keeping agricultural land in production makes our community stronger and more resilient
Encouraging tourism to our renowned countryside maximizes the economic benefits of our natural resources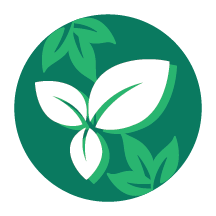 Wildlife Habitat & Natural Shared Space
Protecting our unique natural space improves success of native flora and fauna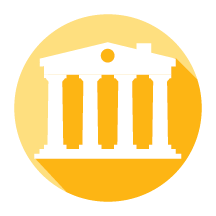 Cultural, Scenic & Historic Resources
Preserving Kentucky's historic land heightens interest in our connection to the history of the country
Agricultural Land Easements
A new opportunity is now available for certain qualifying agricultural land owners to conserve their land through the Natural Resource Conservation Service (NRCS) Agricultural Land Conservation Easement – Agricultural Land Easement (ACEP-ALE) program. Bluegrass Land Conservancy is now working with qualifying agricultural landowners in selected priority program areas to apply to NRCS.
If you are interested in an Agricultural Land Easement through NRCS and are in one of our priority program areas wherein which we are offering these opportunities, please fill out the following information and submit to Bluegrass Land Conservancy. Current priority program areas include areas of Woodford County and the Stoner Creek Rural Historic District in Bourbon County.