BLUEGRASS LAND CONSERVANCY
Preserving Kentucky's Bluegrass Region. Forever.
Founded in 1995, Bluegrass Land Conservancy works to protect the Bluegrass region of Kentucky through land conservation for future generations.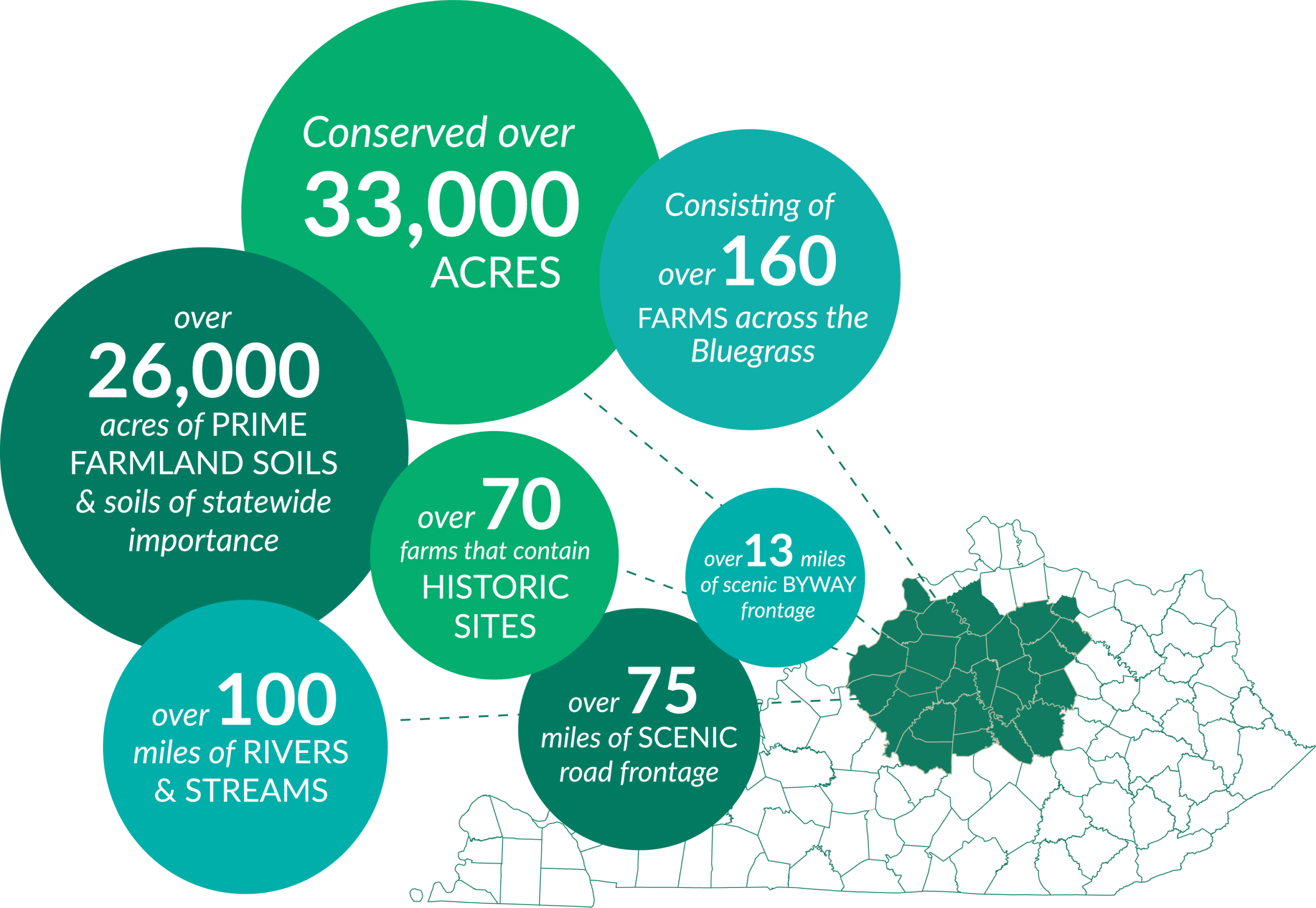 Join a dynamic group of people who raise stewardship funds and awareness for BLC through fun events and activities.
Is a conservation easement right for you and your family? Every family is unique and so are their farm conservation plans. Find out how a conservation easement can protect your property in perpetuity.
Corporate & Business Partners
We cannot protect Kentucky's land without the vital support of our sponsors!